Saturday, 15. July 2006
Meet RAFI
from Vienna, Austria
who will join the peacecamp and do an online documentation about us
see his online-diary:
http://www.peacecamp2006.blogspot.com/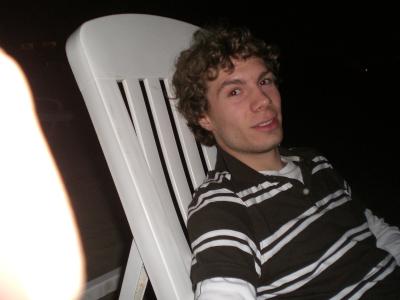 Über mich
Hello campers! I'm going to be joining you for a couple of days to help out with the research program. Currently I'm undertaking an internship at the 'Austrian Foundation for World Population & International Cooperation.' During my stay I'm going to do some stalking a.k.a. documenting the process of the camp - investigating relationships between groups and so on and so forth. Some of you'll be interviewed by me. I'm very keen on meeting you! I recently graduated from the Vienna International School. As I've read in some of your statements, a few of you survived the IB. I suppose we have something in common there. Now that I graduated I am fluctuating between two options; either staying in Vienna to study law or go to SOAS/King's College London to study Politics/Geo. The pic above portrays a typical winter's day in Austria - on the right hand side you can see me next to my friend Bob. That leads us straight to my hobbies. Most passionate about Snowboarding and Rugby's also one of my favourite, however my last game left me unconcious, so I think my rugby career is over for now. Traveling is another big priority of mine. That's all really. Enjoy this camp and see you there! Cheerio!
... comment