Friday, 30. June 2006
Meet the
PALESTINIAN COORDINATOR
NEZAR TANNOUS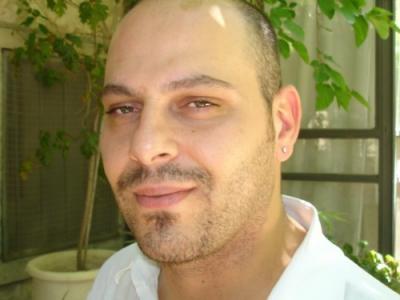 My name is Nezar Tannous, Im 30 years old, I was born in north of Israel in small town called Acre. I moved to Jerusalem 8 years ago and went to the Hebrew University and studded Economics and low. I have been involved in restaurant business for the last 6 years. I owned my own restaurant for 4 years and was one of the best in Jerusalem . I have been in part of a group of people in a project called MVP ( moderate voice for peace) in which we spent a month in the USA learning about conflict resolution .
I have been active since high school in all kind of programs dealing with the conflict in Israel and I have spoken in front of many people in a lot of different places in Israel trying to explain my point of view of solving the conflict in our area.
I have been a part of the Jerusalem Rotary club for about a year and Im the treasurer of the club and part of its board members.
I have been married for more than 2 years and I have an amazing daughter ( 15 month old).
... comment